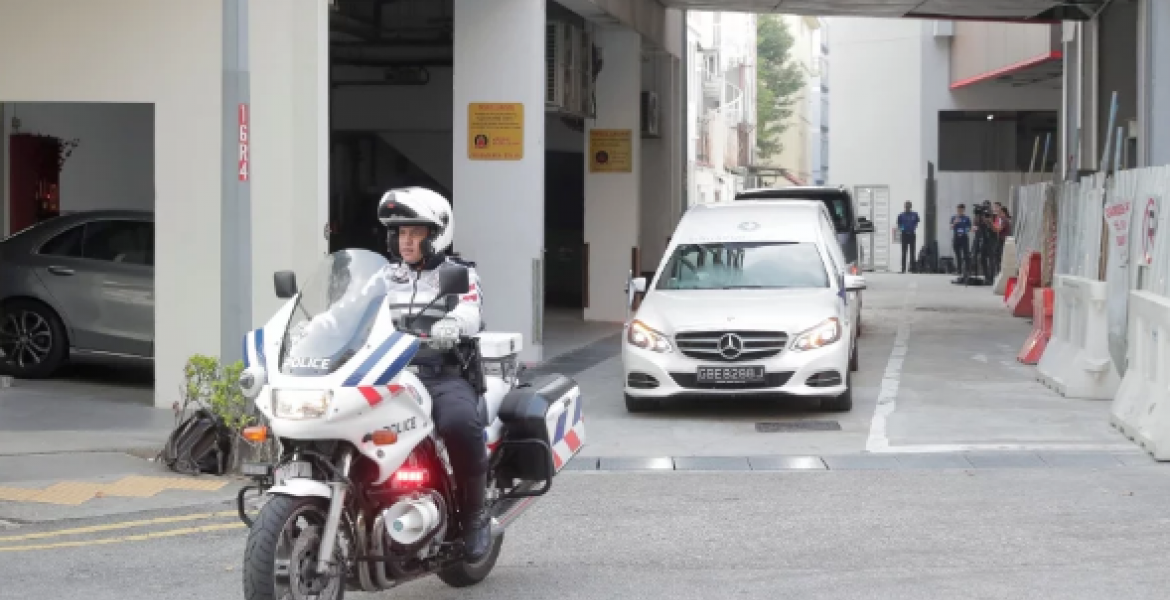 The body of former Zimbabwe president Robert Mugabe was airlifted from Singapore on Wednesday morning ahead of burial next weekend.
Police motorbikes were pictured escorting a white Mercedes hearse carrying Mugabe's remains from Singapore Casket, a funeral parlor where he had been preserved since his death.
A flight carrying his body and the visiting delegation left for Harare a few minutes later, his nephew Adam Molai told AFP.
A delegation comprising of Zimbabwe government officials and Mugabe's family arrived in Singapore on Tuesday to attend a private Catholic mass for the deceased at the funeral parlor, which was presided by a Zimbabwean priest.
Mugabe's body is expected to arrive at Robert Gabriel Mugabe International Airport in Harare on Wednesday at 3 pm, said a family member. It will be received at the airport by President Emmerson Mnangagwa.
On Thursday and Friday, Mugabe's body will lie in state at 35,000-seater Rufaro Stadium in the capital so Zimbabweans can pay their respects, according to Al Jazeera.
The official funeral service will be held on Saturday at 60,000-seat National Sports Stadium in Harare and foreign dignitaries are expected to attend.
He will be laid to rest on Sunday but the location remains unclear. There are reports that the government plans to bury him at the National Heroes Acre, a hilltop shrine reserved exclusively for Zimbabwe's ruling elite, but Mugabe's family is resisting.
Mugabe, 95, died last Friday while undergoing medical care at a hospital in Singapore.